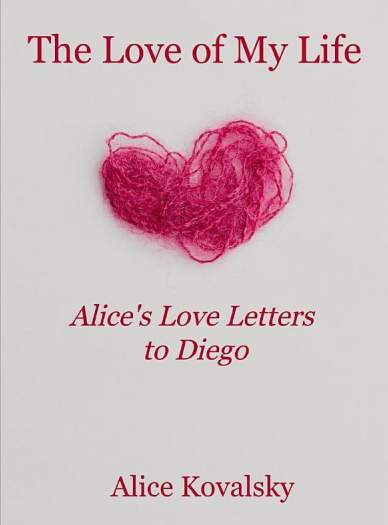 'The Love of my Life' is the ultimate love story. The story of all stories. 
Warning: adult content!
'A Game' is a science fiction romance that will make you question your reality. It's a spiritual journey through time and space. It's the most beautiful love-story ever told, over and over again.
Read some of A Game's reviews!
There's often that little element of doubt when reading a science fiction book, especially from a relatively new author – and that's what you're probably thinking. However, A Game is an absolute must-read for anyone who is an ardent fan of the genre or just new to the scene. The author delivers a captivating plot that, although starting with a familiar theme of reality being a smokescreen, quickly swivels through multiple themes from romance to esotericism and spirituality.
This is one of those books that you can never get enough of, especially with how the author stretches our imagination and immerses the reader into every experience the character faces.
'Alice's Life Lessons' is the modern 'Alice's Adventures in Wonderland' and she is the modern Lewis Carroll.
It's 'The New Alchemist' and she is the new Paulo Coelho.
This book can change your life for the better if you only let it.
Lesson 4 became the seed of my second book 'A Game'.
So if you get hooked by the stories of these characters, read 'A Game' to find out what happened to them.
Read some of Alice's Life Lessons reviews!
'I just wanted to tell you that I read your book! I loved it. It was so interesting, insightful and sensible! I feel the same way about many things, but you put words to how I feel. I come from more of a religious background of thinking, but reading your words showed me that we are all similar. We care about ourselves and others, we live our lives somehow knowing that everything will be alright and worrying is a waste of time! Thank you for putting your thoughts down for all of us to share. And I loved the artwork!! Beautiful!!'
'I recently finished reading your book; a great reminder of how to truly live a conscious life. It's loaded with little gems of knowledge and wisdom. I refer to it as the cliff notes on conscious living. Thank you so much for sharing'
'The book "Alice's Life Lessons" is a wonderful literary journey that explores life from a practically curious standpoint. A fun and engaging journey, Alice takes us through the various stages of life to show that awe and wonder can be found in relationships, exploration, and joy. This is a wonderful book that helps all readers understand that the key to finding life's purpose is obtained by simply taking the next step.'
'A fantastic ride on life: From learning languages (Alice's in-depth knowledge of languages is simply fascinating) to handling difficult situations and to realizing that we have more commonalities with people than we think, regardless of the borders surrounding us, this book is a terrific guideline and an excellent bedside book to go to when in need.
If you want to lead a purpose-filled life, it's a must read and you will do so in one sitting, especially as we continue to navigate these uncertain times.'
'"Alice's Life Lessons" is an empowering book with great questions to self-reflect on your own life; the author presents the book in a conversational form and it feels like a friend is talking to you throughout the reading. I was halfway through before I had to put it down to get ready for work. I also enjoyed the abstract art, it's a nice touch to this book! Kovalsky's writing is raw and she includes many things I wish more people talked about in real life; she's authentic and vulnerable with the things she says about herself and her own life, making it easy to connect with her. The imagery from some of her flashbacks mentioned in this book brings a feeling of nostalgia and simpler times. One of my favorite poems from the book is "Hope." It reiterated that the old structures are crumbling and the new world is starting to set in, which aligns with what is currently happening in the world.
I also love that she starts off with 3 questions and then writes about her answers in depth: talking about languages and giving different examples of love phrases and how different languages have different expressions. She made it simple to read and comprehend while giving it a warm feel. I'd highly recommend this book to anyone trying to gain further understanding and education about things like love, money and general life lessons (going back to the title of her book) because it can expand your perception of how we've been conditioned as a society. Easy to digest and a great read!'
Ritu, author from California